I will be your clipping path service provider company
Let's DO FREE TRIAL HERE. HIRE ME FROM FIVERR.COM
ABOUT US:
I am Sultan Hossain. Owner of a Photo Editing Company. I am providing these services in Fiverr: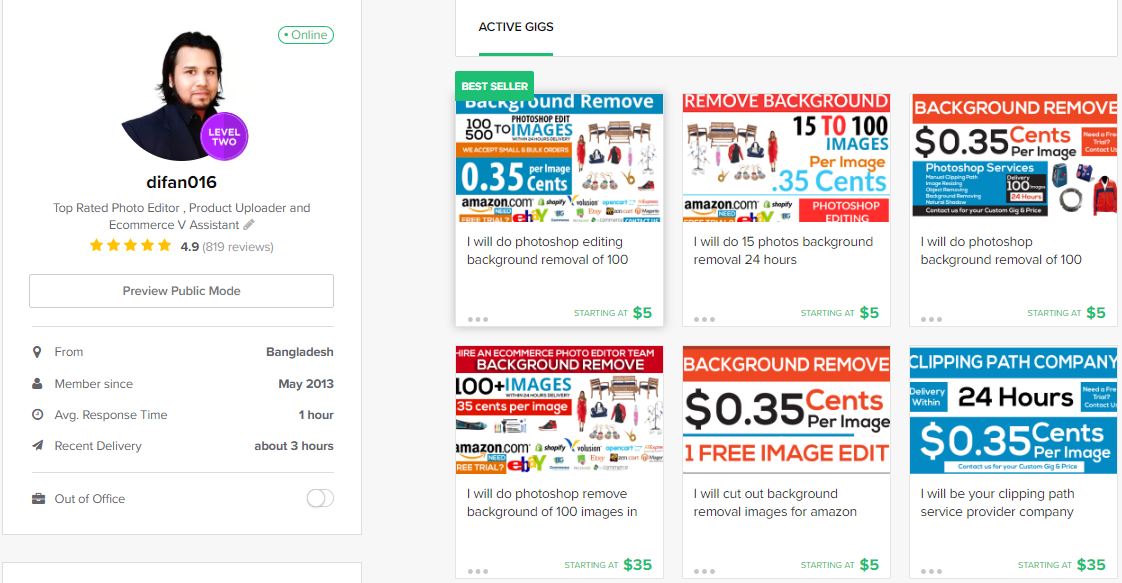 SERVICES :
Image Portrait Retouching
Product Retouching
Corporate Headshot Retouching
Fashion Retouching
Transparent Background / White Background
Removing any object  from a background
Professional photo editing/face swap / Weight Reduction / Cloth creases fix
Whitening of teeth / Hair Masking /
Amazon, eBay Products Editing.
 Product Image Editing any E-commerce or E-store.
Inform me which format output files you need PSD, jpg, png, pdf, etc.
WHY CHOOSE US :
Free Trial – Send Us Your Images
Providing Custom Offers
Accept Smaller & Bulk Offers
Always On-time Delivery
20 Photo Editors Work in 3 shifts
Unlimited Revisions
Competitive Price than others
OUR AIM = YOUR SATISFACTION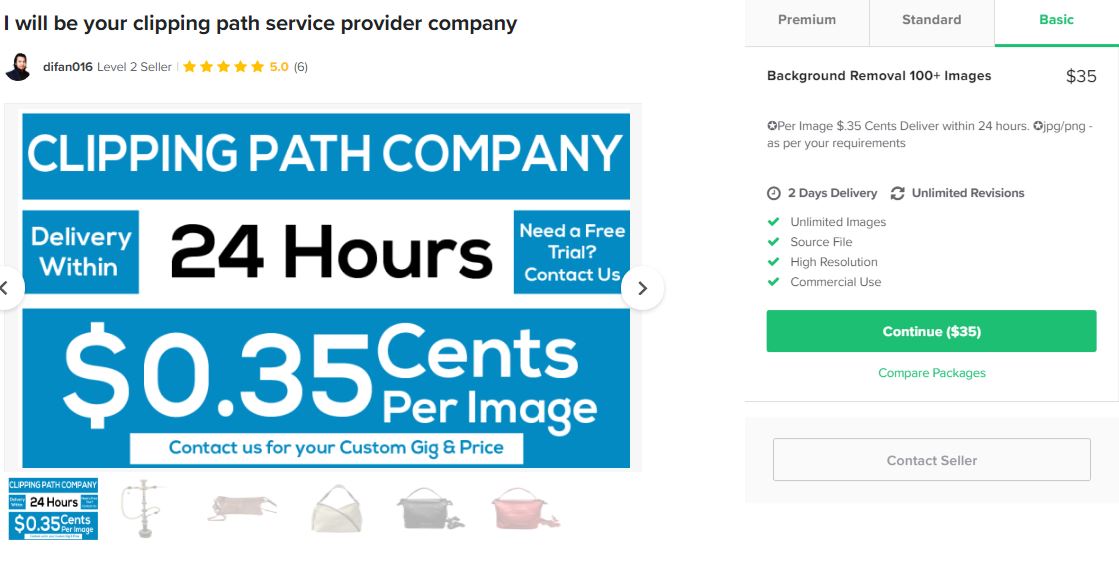 NOTE PLEASE!!!
Jewelry, TREE, COMPLEX & HARD IMAGES NOT INCLUDED
Complex or hard images please Contact Me first before placing your order. I WILL SURELY GIVE YOU BEST PRICE.
Place ORDER NOW with your Requirement.!
Sultan Clipping Path is best because of:
• Massive Production capability
• Ensures quick Turnaround
• Our production home is made enough to fulfill any project.
• Fifty dedicated team members will work to complete on time daily basis.
• 100% Satisfaction & On-time Delivery within 24 hours
Sultan Clipping Path is always out there to provide clipping service that may build us your reliable partner for any reasonable image editing service besides clipping path service, we offer
•  Image Masking
•  Image manipulation
•  Image retouching
•  Drop shadow service
•  Vector conversion etc.
We work 24/7 12 months no holiday. We work Us business hours, If you have any question let us know
You can email – info@sultan-clippingpath.com – Contact Us